1-843-686-3355
EMAIL

Brochures: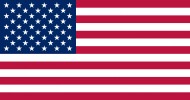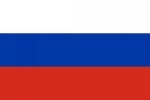 COVID-19 Notice
JPGA's Response to the COVID-19 Pandemic:
The well-being of our students and staff at the JPGA is our absolute priority. In response to the evolving COVID-19 situation, we have enhanced our standards for hygiene and cleanliness at the JPGA with intensified cleaning procedures and safety measures.
The JPGA continues to do everything possible to create a safe environment for boarding and commuting students at our academy.
We are continuing to monitor COVID-19 and are mirroring our policies based on the recommendations by the Center for Disease Control and Prevention, (CDC) and the World Health Organization, (WHO).
Fortunately, Hilton Head Island has had very few cases! The JPGA is a boutique academy with our academy being like one family. Students have been conducting schooling on campus and training at the courses and playing in the afternoons. The JPGA has limited the students to only housing and golf courses during the pandemic. The measures the JPGA have taken has kept our students and staff healthy and safe.
Summer Camp will begin June 1st - August 7th. The JPGA will be practicing social distancing, cleaning housing on a daily basis, limiting student exposure and providing special living arrangements for students who board with the academy.
Our decisions and actions are not taken lightly. They are directly aligned with JPGA's primary concern for the health and well-being of our students, staff and families.
The JPGA is committed to taking the necessary steps to keeping our students safe. This helps make the JPGA such a special place to be during these unprecedented times.
We will continue to closely monitor the pandemic and will update our protocol as needed. We look forward to seeing your child this summer at the JPGA.
Yours in golf and service,
Keith Bach, PGA
Return to Home Page
We love JPGA
Just had my first lesson with Adam as my coach. He was OUTSTANDING! Although I am not a young student, I can see how the philosophy and business practices of this academy is second to none in the industry. I would highly recommend this program to all families.
Melanie D. Ludwig
We are really pleased with how our son has developed at JPGA and with his scholarship to UNCG which has a great coach and program - we feel it will suit Tommy and us very well. We feel his game is really developing well with strength, speed and control and he is working very hard on his mental game (not to mention continuing to ace it in the classroom)
Mike
Great organization!, look forward to each post and i see potential that all these young ladies and gentlemen have to go on and make it into the "Big Time"
Ryan James Wilkie
Excellent! My son "Karl Vilips" is a student at JPGA and he develops his skill in golf very fast and good. Very improvement!
Charlotte Wulan Beau Meilanie


NEED MORE INFO?
CALL 843-686-3355
OR EMAIL US
pornroleplay.org
network22.cc