CALL:
1-843-686-3355
EMAIL US
Brochures: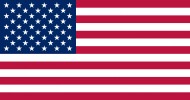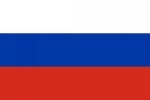 Junior Golf Programs Pricing
Summer Camp 2018
Daily Golf Instruction (5 days)
18 holes of golf (9 with instructor)
Video analysis with emailed voiceover
Limited Student to Teacher Ratio
Residential Camper: $1,895
Commuter Camper: $1,395 per Week
Summer Players Camp 2018
Includes Camp & Accommodations
Tournament Fee & Transportation
Players Camp I - $3795
Players Camp II - $4295
Players Camp III - $4295
Players Camp Special - $7995
Spring Break Camp 2019
Daily Golf instruction (5 days)
Accommodations ( 5 nights)
Meals & Evening Activities
Video analysis
5 Days Residential: $1,895
5 Days Commuter: $1,395
Full Time Academy
Individualized golf instruction
Limited student to teacher ratio
Daily access to 4 golf courses
Play in Nationally Ranked Tournaments
Nine-month program (2 semesters)
* Contact us for pricing
Post Graduate Programs
Private Instruction with Lead Instructor
Limited student to teacher ratio
Housing & Transportation
Breakfast, Lunch & Dinner on Campus
TPI Fitness Training & V1 Video Analysis
* Contact us for pricing
We love JPGA
Just had my first lesson with Adam as my coach. He was OUTSTANDING! Although I am not a young student, I can see how the philosophy and business practices of this academy is second to none in the industry. I would highly recommend this program to all families.
Melanie D. Ludwig
Great organization!, look forward to each post and i see potential that all these young ladies and gentlemen have to go on and make it into the "Big Time"
Ryan James Wilkie
Excellent! My son "Karl Vilips" is a student at JPGA and he develops his skill in golf very fast and good. Very improvement!
Charlotte Wulan Beau Meilanie


NEED MORE INFO?
CALL 843-686-3355
OR EMAIL US