1-843-686-3355
EMAIL

Brochures: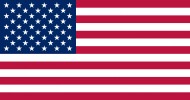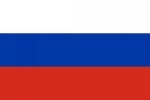 Junior Golf Programs Pricing
Summer Camp
Daily Golf Instruction (5 days)
18 holes of golf (9 with instructor)
Video Analysis with Emailed Voiceover
Limited Student to Teacher Ratio
Commuter: $1,395.00
Residential: $1,895.00
Summer Players Camp
Includes Camp & Accommodations
Tournament Fee & Transportation
Players Camp I - $3,695.00
Players Camp II - $4,295.00
Players Camp III - $4,295.00
Players Camp Special - $7,995.00


Spring Break Camp
Daily Golf instruction (5 days)
Accommodations ( 5 nights)
Meals & Evening Activities
Video Analysis
Commuter: $1,395.00
Residential: $1,895.00
Full Time Academy
Individualized Golf Instruction
Limited Student to Teacher Ratio
Daily Access to 4 Golf Courses
Play Nationally Ranked Tournaments
Nine-month Program (2 Semesters)
Contact us for pricing
Post Graduate Programs
Private Instruction with Lead Instructor
Limited Student to Teacher Ratio
Housing & Transportation
Breakfast, Lunch & Dinner on Campus
TPI Fitness Training & V1 Video Analysis
Contact us for pricing
College Consultation Visit
Prepare Students for College Process
Create a Golf Resume & Plan of Action
Identify Requirements for Collegiate Golf
Help Students Identify & Select Schools
Golf and Fitness Assessment
Two days: $999.00 / Monday – Friday
UK Invitation - Spring Camp
World-Class Instruction
5,000 sq ft Fitness and Golf Center
Beautiful, safe housing for students
Walking distance to beach, fitness, indoor golf & office
135 holes of golf on 7 1/2 courses, 7 days a week
Price: $2,499.00 / Per Person
We love JPGA
Just had my first lesson with Adam as my coach. He was OUTSTANDING! Although I am not a young student, I can see how the philosophy and business practices of this academy is second to none in the industry. I would highly recommend this program to all families.
Melanie D. Ludwig
We are really pleased with how our son has developed at JPGA and with his scholarship to UNCG which has a great coach and program - we feel it will suit Tommy and us very well. We feel his game is really developing well with strength, speed and control and he is working very hard on his mental game (not to mention continuing to ace it in the classroom)
Mike
Great organization!, look forward to each post and i see potential that all these young ladies and gentlemen have to go on and make it into the "Big Time"
Ryan James Wilkie
Excellent! My son "Karl Vilips" is a student at JPGA and he develops his skill in golf very fast and good. Very improvement!
Charlotte Wulan Beau Meilanie


NEED MORE INFO?
CALL 843-686-3355
OR EMAIL US
pornroleplay.org
network22.cc