Myrtle Beach Jr Challenge

Congratulations to….
JPGA Student – Nelson Ou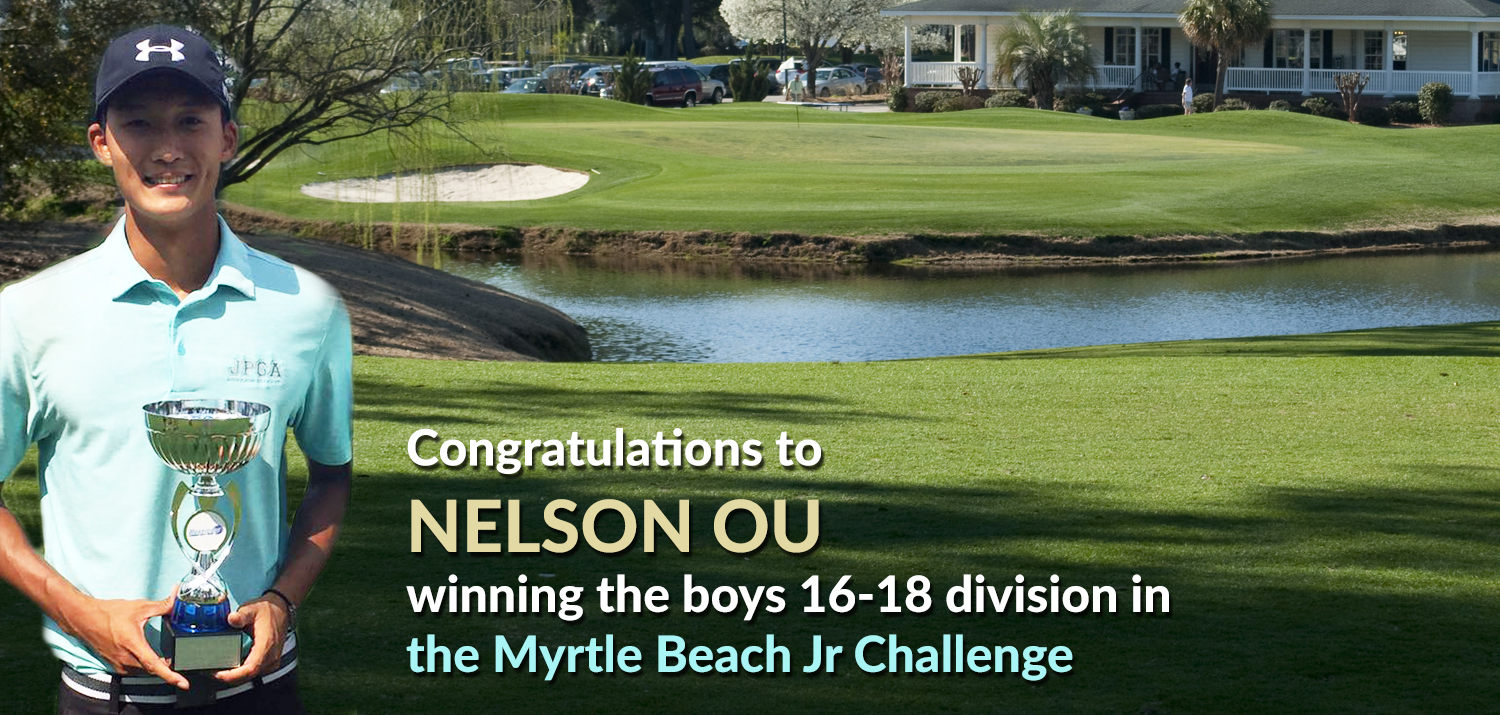 1st place
– winning the boys 16-18 division –
Congratulations to Nelson Ou of the JPGA on winning the boys 16-18 division in the Myrtle Beach Jr Challenge today. Nelson shot 70-69 for a 5 under par total to win by a shot. The video is Nelson making the winning putt! Mark Laken finished 3rd 7 shots back.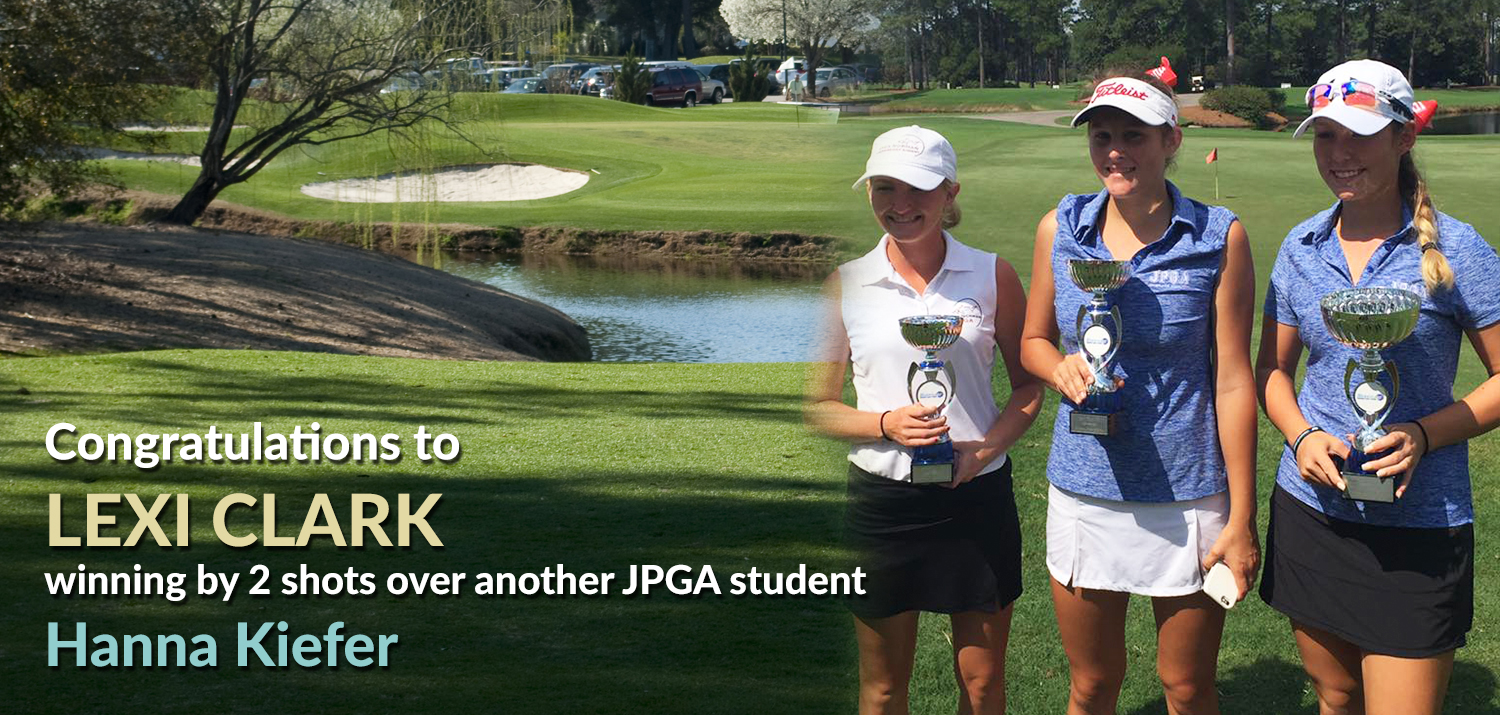 Congratulations to….
JPGA Student – Lexi Clark
Girls Champion JPGA student Lexi Clark winning by 2 shots over another JPGA student Hanna Kiefer.
We also had victories in all 3 divisions of the IJGT Junior Fore Warriors Invitational. Jeremy Sisson winning the 16-18 division with a tournament total of -3 winning by 4 shots, AJ Gilpin winning the 14 and under division by 5 shots and Vivian Yen winning the girls division with Maria Aslanis finishing in 2nd place.
Next up is the Jekyll Island junior Challenge October 1st and 2nd.