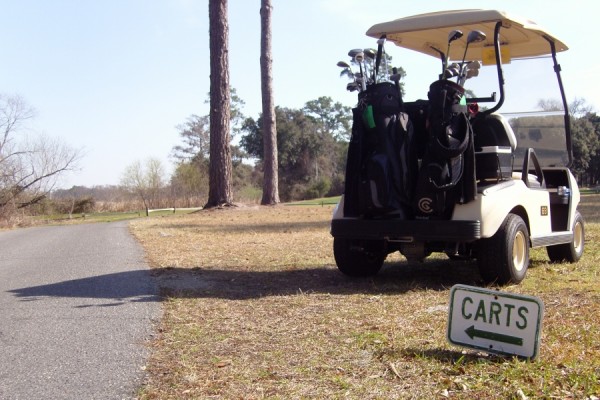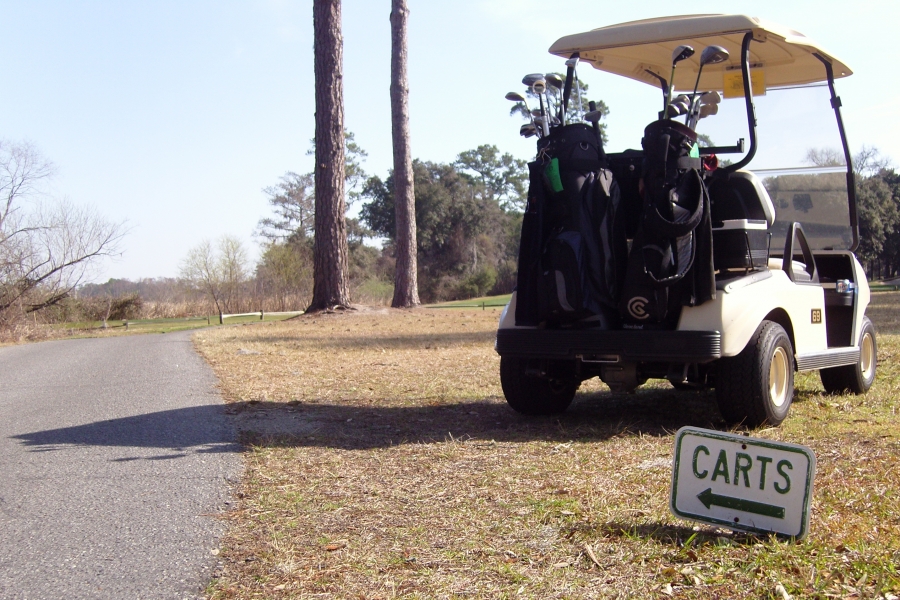 Your abdomen in shape with these 6 basic exercises – Forum Sport Fitness Blog oral trenbolone 7-7-7 exercise for your biceps – best arm workout.There's a certain etiquette golfers should follow while operating a golf cart on the course. This is necessary to keep everyone moving while also reducing the risk of accidents. Some of these rules are obvious, whereas others are more obscure. Either way, these tips can be helpful to some junior golfers or those who are curious about the common etiquette for golf carts on the course.
Stay Behind Other Golfers
One of the golden rules of driving a golf cart is to stay behind other golfers. Even if they're 200+ yards away, a well-hit ball could potentially land right on top of you, leaving you and your passengers vulnerable to injury. Remember, what comes up must come down. While the chance of being hit with a golf ball is relatively low, you can eliminate this chance by staying behind other golfers.
Avoid Loud Noises
Golf is a sport which requires a high level of concentration. Even the slightest distractions can throw off one's ability to accurately hit their ball. As a sign of respect to other golfers on the course, keep the noise down while you're operating a golf cart. Some golfers may goof off, yell, or crank the radio during their trip to the next hole. Even though you're in your golf cart, others may still be on the course and you may distract them from their game. It's respectable to be courteous to other players by keeping your noise down.
Avoid Wet Turf
Whether it's a deep puddle or simply a patch of moisture, avoid driving your golf cart over wet turf. Your golf cart may drive right over it without any problems, but there's always a chance of getting stuck and/or damaging the turf. When a golf course becomes moist and soggy, the ground weakens to the point where it's easy to damage. The weight of a heavy golf cart can easily tear through a patch of wet turf.
Don't go "Joy Riding"
As fun as it may sound, this is not the place to take a golf cart joyriding. It is disrespectful to the course, other players, and golf carts can actually cause injuries. Use your cart to advance from shot to shot and have fun, but remember you're not on a race track or a off-road course. Be respectful of the carts which are property of the golf course and you could be held liable for any damages.
Pay Attention to Notices and Attendants
Golf courses may post signs or notices that mention specific rules for their golf course that you need to pay attention to. If you are unsure about the rules of the course you should ask the golf course staff before heading out to your first tee. They will give you everything you need to know about the course and what is not allowed.
The 90 Degree Rule
When you see signs or hear from an attendant to use the 90 degree rule, this means that the course allows you to carefully drive out to your ball on the grass, however only at a 90 degree angle. In other words, do not drive up the middle of the fairway from the tee. They are asking you to stay on the cart path until you are near your ball, then drive straight out to your ball and straight back. This allows golfers to get close to their ball while reducing the chances of damaging the golf course.
Use Common Sense
It may just be a golf cart, but it should be treated as if you're driving your vehicle. Stop signs, yield warnings, and other signs should not be ignored. There may be intersections and bottlenecks throughout the golf course that you should be cautious of for your safety and the safety of other golfers.
This message has been brought to you by Junior Players Golf Academy, Hilton Head Island's number one golf academy for Junior Golfers to play, compete, and train on world class golf courses with PGA professionals. Visit www.JRPGA .com for more golf tips and stories.