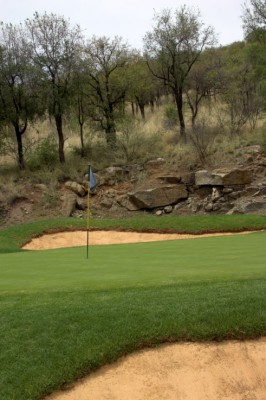 Bunkers are sometimes junior golfer's worst nightmare. It's hard enough controlling the ball on the green, but now you're forced to drive the ball out of a sandy, unforgiving pit. You can perform swing and swing without getting your ball out of the bunker. If this sounds like a familiar scenario, keep reading for some simple and effective tips on how to beat the bunker.
There are three primary types of bunkers in golf:
Fairway bunkers:  typically located to the right and/or left of the fairway, fairway bunkers aim to attract tee shots on par 4 and 5 holes.
Greenside bunkers: typically located around the green, greenside bunkers attract approach shots on tees and long holes.
Waste bunkers: consisting of large patches of sand, waste bunkers are most commonly found on links courses. Depending on the course, they may also include rocks, pebbles, and/or vegetation.
Note: according to official golf rules and regulations, waste bunkers are not considered a hazard. This means players are allowed to manicure the area surrounding their ball if there's rocks, sediment or other debris obstructing their desired ball trajectory. Players can also ground the club when attempting to get out of a waste bunker. This is an exception that only applies to waste bunkers, not fairway or green-side bunkers.
Narrow Stance
The right stance can make a world of difference when you're stuck in a bunker. Rather than using the standard shoulder-width-apart stance, pull your feet closer together and open them up as you swing. Opting for a narrower stance during the initial part of your swing will give you greater control and power in bunkers.
You can improve your control and power even further by digging your feet slightly into the sand. Unlike the green, sand provides a natural source of stability when used properly, so take advantage of it by digging your feet in.
Choose The Right Club For The Job
Arguably, one of the most important steps in beating the bunker is choosing the right club. If there's minimal green around your ball, choose a wedge with a high loft, such as a 60-degree lob wedge. On the other hand, if there's plenty of green around your ball, choose a wedge with a lower loft. Following this simple rule will keep your ball in the air for a longer period of time, which is essential to getting out of the bunker.
Be sure to check out the Junior Players Golf Academy Blog for more junior golf tips!