Savannah Hylton a native of Hilton Head Island, SC who has been Working with the JPGA staff since 6th grade Signed her letter of intent to play for Furman University on a Full scholarship.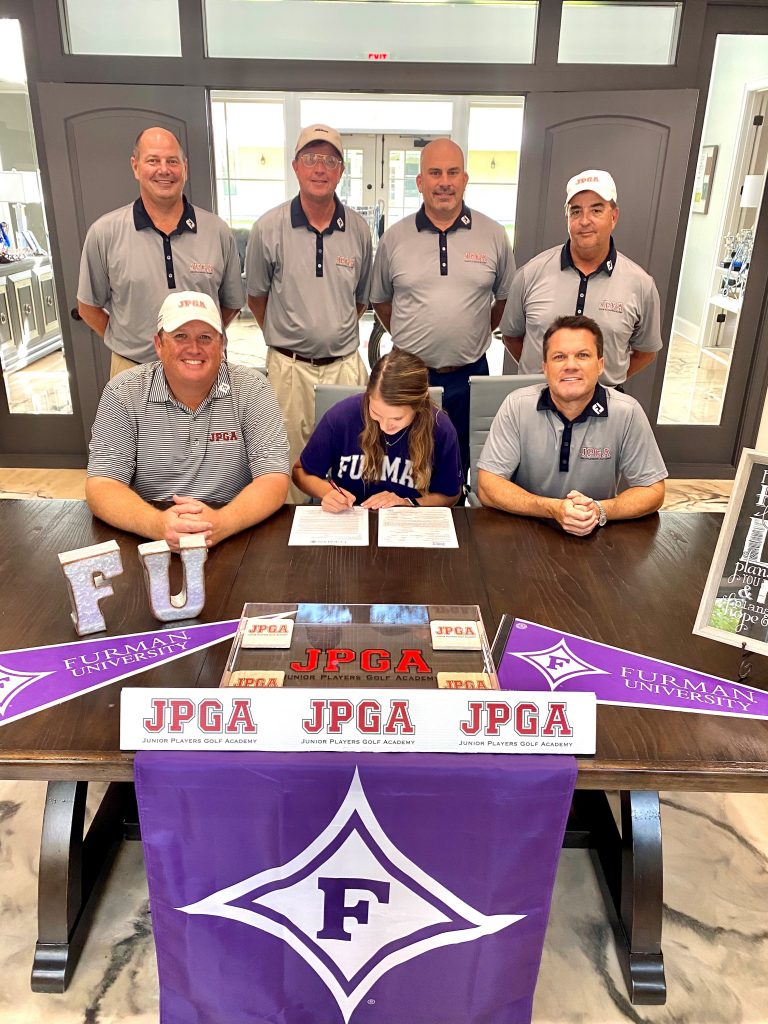 Hylton is the top-ranked player in South Carolina and ranks 28th nationally in her recruting class, according to the most recent AJGA rankings. As a senior, she tied for first at both the South Carolina Amateur and the AJGA Junior at Oldfield and placed fourth in the Beth Daniel Junior Azalea and the AJGA Rome Junior Classic.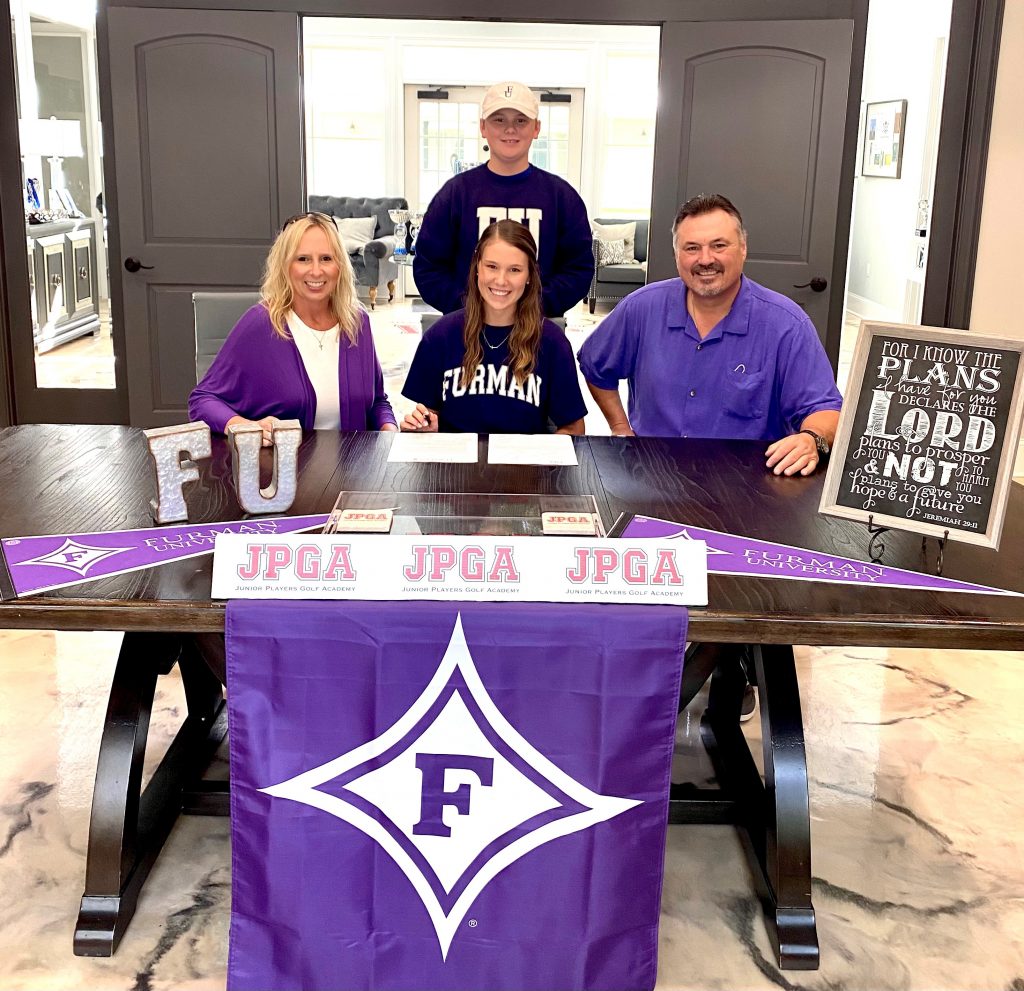 Hylton, who won the AJGA Junior All-Star at Irish Creek Championship and boasts two CPGA Charles Tilghman Junior Championship titles, reached the round of 64 at the UGA Girls Junior Championship and tied for first at the South Carolina Women's Open during her junior season. A finalist for the 2020 USGA-AJGA Presidents' Leadership Award, she earned AJGA Scholastic Junior All-American Honors in both 2019 and 2020.
We wish Savannah great success in her College career.