JPGA Students Win 3 age Divisions at the Golden Bear Junior Shootout at Golden Bear Golf Club on Hilton Head Island, SC over the weekend.
Congratulations to….
JPGA Student – Nelson Ou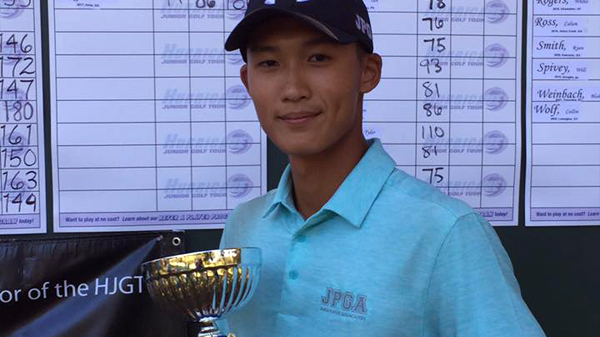 1st place
Boys 16-18 Division
Nelson Ou shot 73-73 to get into a playoff in the Boys 16-18 age division. It took Nelson just 3 swings to win on the first playoff hole. He holed out a 25 yard bunker shot to take the title, Alan Smith of the JPGA finished in 3rd place.
In the girls 14-18 age Division, Hanna Kiefer won by 2 shots over JPGA students Vivian Yen and 5 shots over JPGA student Lexi Clark. In the girls under 13 division Savannah Hylton won her 9th event of 2016 and move a little closer to the HJGT points leader.
In the boys 14-15 age division we had a 2nd place finish from Andrew Choi and a tied 3rd finish from Dan Byrne.
Congratulations to all competitors.
Next up for JPGA students is the 2016 Golf Week Southeast Junior Invitational, Litchfield Country Club on Pawleys Island, SC next weekend.