HJGT Bluffton Junior Open

Crescent Pointe GC, Bluffton, SC|
Congratulations to….
JPGA Student – Alan Smith
Alan played his last 3 holes in 1 under par to win by a shot over JPGA student Quincy Stith and Parker Stone of Savannah, Ga. JPGA students finished in 9 of the Top 10 positions, a first for the academy.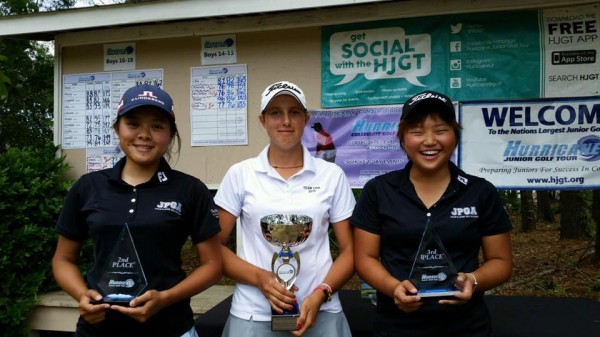 In the girls Division,
Vivian Yen finished in 2nd place
Yeon Joo Kim finished 3rd.
4 and 5 shots back from the winner:
Linda Trockel from Germany.
Aidan McCloskey finished 3rd
Boys 14-15 division