No Masters hangover this year for Bubba Watson. After winning the Masters in 2012, Bubba Watson missed 2 out of his 3 next cuts. It took him nearly 2 years to get back into the winners circle again.
Tying for 48th at the Players this month & having the early share of the lead on Thursday, hes showing no signs of slowing down now.
"It's a learning process of how to be a Masters Champion, how to deal with the pressures of that and also the pressures of being a dad for the first time," he said. "Right now I'm handling it, and I understand what it takes to be a dad and husband."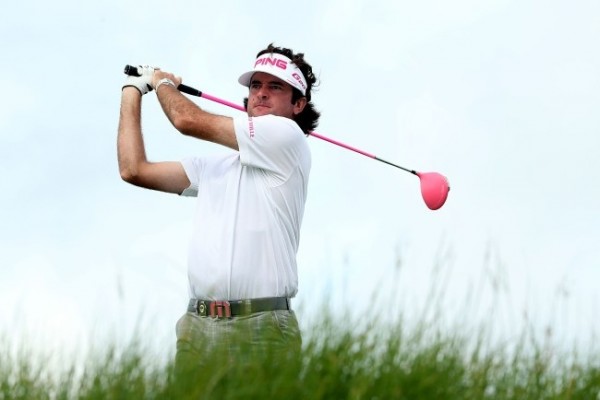 With 2 birdies and an eagle the par 5 15th, Watson was 4 under threw his first six holes on Thursday. He then carded back to back bogeys on 16 & 17, but came back with 3 consecutive birdies on his last 3 holes of the day to take a share of the lead at 6 under par.
Watson's ties his lowest round at Murfield Village with a 66, which he shot on opening day in 2007.
Read more from: http://www.golfchannel.com/news/golf-central-blog/unlike-2012-no-masters-hangover-bubba/
Do you think Bubba has a good chance to win this week?