The importance of a quality pre-round stretching session cannot be stressed enough.  Due to age and lack of excerise, it is easy for our bodies to feel tight when trying to swing a golf club.  If you are one of those people that plays 3 or 4 holes before feeling loose, you know what I am talking about. Try these tips: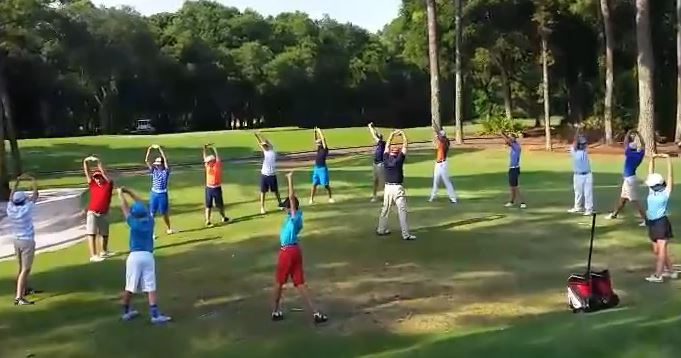 Include at least 30 minutes of exercise into your daily routine.
Do yoga or pilates to elongate your muscles and increase flexibility.
Stretch out all major golf muscles in your arms, back, chest and legs before every practice session and/or round of golf.  Hold all stretches for a minimum of 30-60 seconds.
Make a few swings with a weighted club in both directions to work both sides of your body.
If you incorporate at least one of these tips, you are sure to see your flexibility improve and your body hold up better to the stressors of golf. For more tips and valuable golf instruction, please visit Junior Players Golf Academy, located in Hilton Head Island, SC.  We are here to help you build a better game!