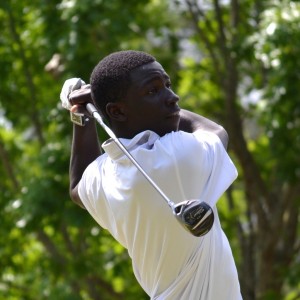 The Boys 15-19 Division was led both days by first-place finisher
Toks Pedro
from the Junior Players Golf Academy. Finishing with a score of 71-72 – 143, Pedro's 1-under-par overall score became his second first-place finish at Oldfield Golf Club in IJGT events, the first being in 2012. Pedro finished with par or better on 15 of 18 holes to put him out in front after round one. Five birdies were the highlight of his second round, putting him 1-under-par for the day.
The 1-under par 72 allowed Pedro to secure the
Clazic
Belts Low Final Round Award, the award offered to the player who shoots the lowest score during the final round. Pedro also led the division in total birdies with nine.
Pedro finished three strokes ahead of second-place finisher,
Keshav Sharma
of New Delhi, India, who posted a tournament score of 72-74 – 146 overall. In third place was
Luigi D'Amico
of Forli, Italy.
When asked what worked well for him, Pedro said, "[I was] hitting a lot of good shots and was hitting a lot of greens and two putts."
Notable JPGA Scores: JD Moore T-6TH 76-74 150 Total.